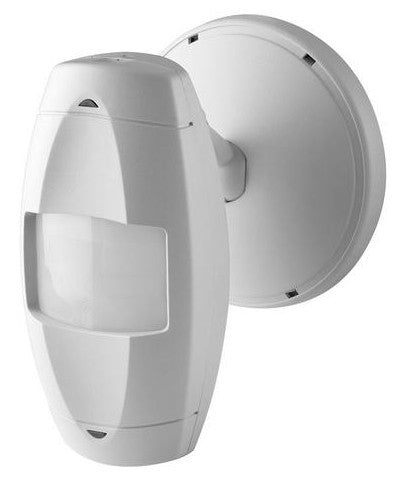 Wall Mount Occupancy Sensor, PIR Long Range Aisle, 8 Degree, 100FT X 14FT at 10FT Height sq. ft. Coverage, Self-Adjusting, White, OSWLR-I0W
SKU:
Specifically designedfor long, relatively narrow spaces such as hallways and corridors, the OSWLR-I occupancy sensor provides long range and high sensitivity. The OSWLR-I occupancy sensor is a "long range" lens. This lens provides coverage up to 100 ft. When mounted 10 ft. Above the floor. Can be mounted lower if needed. The mounting base, provided with the sensor, allows quick and easy mounting in corners, on walls or on ceilings. The most common applications are factory storage areas, warehouse aisles and corridors.
PIR long range aisle, 8-degree, 100ft x 14ft @ 10ft height sq. ft. coverage, self-adjusting, wall mount occupancy sensor, commercial grade - white.
The OSWLR-I Sensor combines PIR technology with a microprocessor based digital architecture. By eliminating false triggering, the sensor provides a trouble-free "install and forget" solution for lighting control. Self Adjusting Timer: Timer is factory set at 10 minutes. But user can easily select 30 sec - 30 min using internal controls. Sensor may increase timer automatically through self-adapting features to meet room or occupancy patterns Use in aisles - long corridors and hallways Fast - Simple Installation: Easy base mount - three wire connection (low voltage) and twist-and-lock detector attachment Self-Adjusting and Self-Calibrating: Internal microprocessor continually analyzes - evaluates and adjusts the infrared sensitivity - Passive Infrared Technology (PIR) Ambient Light Recognition: A photocell prevents lights from turning on when the room is adequately lit by natural light - both "occupied" and low-light-level and occupied" lights-on control wires are supplied
For California residents, click
here
for Proposition 65 Warning.
---
We Also Recommend
---